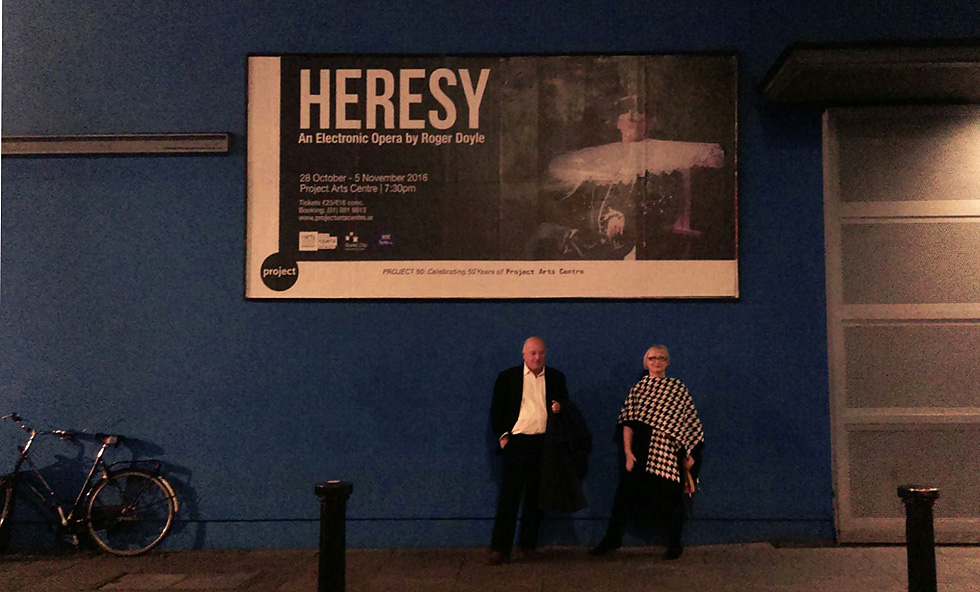 A new digital album Scenes From Heresy
Download comes with posters, programme, libretto, production shots and 95 minutes of music. In the pipeline: the complete 2 hour double album HERESY with bonus tracks – CD and digital.
Roger Doyle – composer, keyboardist and producer of own music, in concert and in the studio. Likes to work on large projects and to collaborate with others. His music is a celebration of the multiplicity of musical languages and evolving technologies.