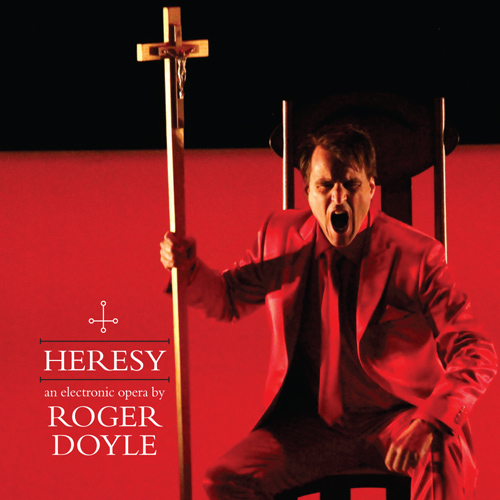 HERESY
, an electronic opera based on the life and works of visionary philosopher/monk Giordano Bruno, who was burnt at the stake in 1600. This double album includes production shots, libretto, posters and an essay by Roger Doyle on the music.
---
The documentary The Curious Works of Roger Doyle was screened at the Irish Film Institute's Documentary Festival in Dublin on September 27th. It can next be seen at the Cork Film Festival on November 11th at 12.15pm.
Roger Doyle – composer, keyboardist and producer of own music, in concert and in the studio. Likes to work on large projects and to collaborate with others. His music is a celebration of the multiplicity of musical languages and evolving technologies.