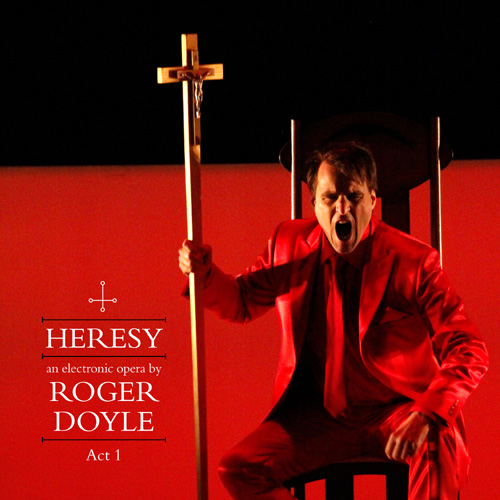 New Release – HERESY Act 1 & Act 2
An electronic opera based on the life and works of visionary philosopher/monk Giordano Bruno, who was burnt at the stake in 1600 as a heretic. This double album, released for online download/streaming, includes production shots, libretto, posters and an essay by Roger Doyle on the music. A double CD on the Heresy label, with 24 page booklet has also been released (click on either image above).
Roger Doyle – composer, keyboardist and producer of own music, in concert and in the studio. Likes to work on large projects and to collaborate with others. His music is a celebration of the multiplicity of musical languages and evolving technologies.