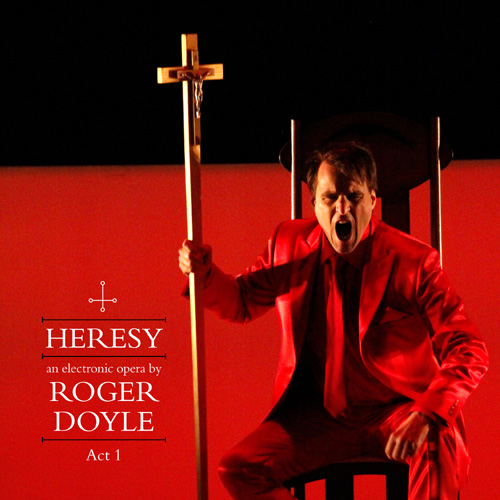 New Release – HERESY Act 1 & Act 2
An electronic opera based on the life and works of visionary philosopher/monk Giordano Bruno, who was burnt at the stake in 1600 as a heretic. This double album digital download includes production shots, libretto, posters and an essay by Roger Doyle on the music. Double CD on the Heresy label, with 24 page booklet also released (click on either image above).
Roger Doyle – composer, keyboardist and producer of own music, in concert and in the studio. Likes to work on large projects and to collaborate with others. His music is a celebration of the multiplicity of musical languages and evolving technologies.